Meet Your Boot Camp &
Zumba Guides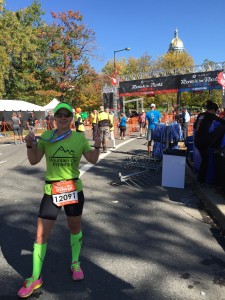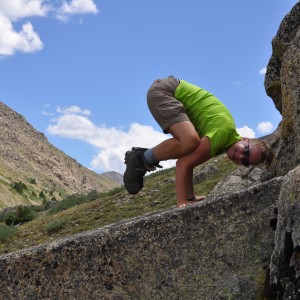 Amy Young – Boot Camp Guide
Certified Personal Trainer, Bachelor of Science Sports Medicine
I am a native Coloradoan, born and raised in Fort Collins. I grew up in a very active family where snowboarding, running, biking, camping and sports were part of our daily lives. I spent my childhood trying to keep up with my older brother, which helped me excel in just about any outdoor activity. I was so involved with sports, I played three in high school (cross country running, basketball and soccer). After high school I moved to Malibu, California to attend Pepperdine University and play Division I soccer. I earned a Bachelor of Science degree in Sports Medicine. While in college, I loved living the outdoor California lifestyle with the warm weather and beaches. I was excited to use my new degree in a fitness related career. Read More >
Then life got in the way. My husband and I met at Pepperdine, got married, and moved to North Carolina so he could go to graduate school (Go Duke!). Two years later we moved to Fort Worth, Texas where I started my own insurance agency. I enjoyed working for myself and growing my company, but one day I found myself in my early 30's with a desk job, out of shape and living an unhealthy lifestyle. I knew I needed to find the healthy, fit person I used to be.
I began my transformation by starting to play soccer again and training for a triathlon. I also started cutting out many of the bad foods I had been eating from my diet. Over the next two years the combination of cardio exercise and a better diet did make me healthier, but it wasn't enough to get me to fitness level I wanted. I needed more variety in my exercise routine, not just cardio. I needed resistance training, circuits, yoga and plyometrics. I found what I was looking for with a local fitness boot camp. I loved the variety of workouts and my trainer but mostly I enjoyed the camaraderie I shared with my fellow campers. They encouraged me to push myself harder and made working out FUN!!
I was inspired! Not only did boot camp help me transform my health, but it reminded me of the active lifestyle I lived growing up, and the love for fitness that drove me to earn a Sports Medicine degree in college. Suddenly my insurance business seemed boring. I knew my passion was living an active, healthy lifestyle, and sharing my love of fitness with others. I started a 3 year process of becoming a Certified Personal Trainer, selling my insurance agency, working as an instructor at the fitness boot camp where I used to be student, moving back to Colorado, and finally, starting Mountain Girl Fitness.
Today, you will find me loving life and staying active in the beautiful outdoors of Colorado. Most days you will find me running or biking with my three golden retrievers on the trails and open space of Westminster. My new passion is long distance running.  After completing my first marathon (October 2013) and my first ultra marathon (February 2014)  – I was hooked!! I never thought I'd be "one of those crazy runners", but it happened.  And I love it!  I am honored to be serving as an Ambassador for 3W Races again this year.  A local company dedicated to great running races and giving back to the local community.  I enjoy sharing my passion for fitness and a healthy lifestyle with anyone I meet. Most importantly, I can't wait to share my passion with my Mountain Girl Fitness campers!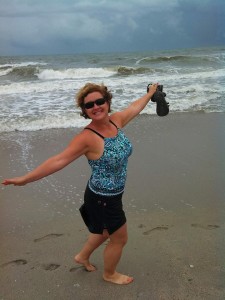 Jodie Lee – Zumba Dance Guide
Certified Zumba Dance Instructor
I have been dancing my way through life since ballet and tap classes at age 4 and have never said no to a free dance class.  NEVER!  Through the years, my  dance-curiosity has led me to ballroom, salsa, swing, square-dancing, contra dancing, clogging, flat-footing, hooping, etc.
In 2011, I found myself in the back row of a Zumba class and fumbled through an hour of the latest workout craze, sweated profusely,  and LOVED.  EVERY.  MINUTE.  of it!!!  A year later, I got my teaching certification and these days, I'm having a blast dancing with my students!
My Zumba classes will make you sweat and smile.  First class is FREE, so what've you got to lose?!?!